The Downtown Las Vegas Events Center (known as the DLVEC) is home to the biggest and best outdoor concerts, festivals, and special events in Las Vegas. Our unique, outdoor event space is available for corporate events, meetings, and special events, accommodating anywhere from 11,000 to 20,000 people. Located in the heart of downtown Las Vegas, just steps from the Fremont Street Experience, downtown hotels, restaurants, bars, and attractions. You will not find a space like this anywhere else. Why not make your next event fun, memorable and different?
VENUE OVERVIEW
VENUE SIZE & CAPACITIES:

Main Venue: 120,000 square feet with a capacity to host up to 11,000 people
All available space: Up to 300,000 square feet with a capacity to host 20,000 people


THE LOTT:

Enjoy the open skies above, as well as the convenience of urban, transformative, outdoor event space that can accommodate up to 11,000 guests. Featuring a state-of-the-art stage, sound and lighting design equipment.


THE TENT:

The Tent offers 100 ft x 200 ft / 20,000 square feet of space with a capacity to host up to 2,000 people (1,500 seated, up to 2,000 with SRO) and can be utilized with the entire venue or rented out separately. Our temperature-controlled tent offers an endless setup of configuration options varying from festival-style standing room only events to luxurious banquet layouts that include a stage, dance floor, food and beverage, or anything else you can dream of.


STAGE:

30 ft x 80 ft with full sound, lighting, and video package included.


PRODUCTION:

We have our own in-house production team in place that can help you with all your set-up, staging, lighting and audio/visual needs.


FOOD & BEVERAGE:

When it comes to food and beverage, if you can dream it, we can make it happen.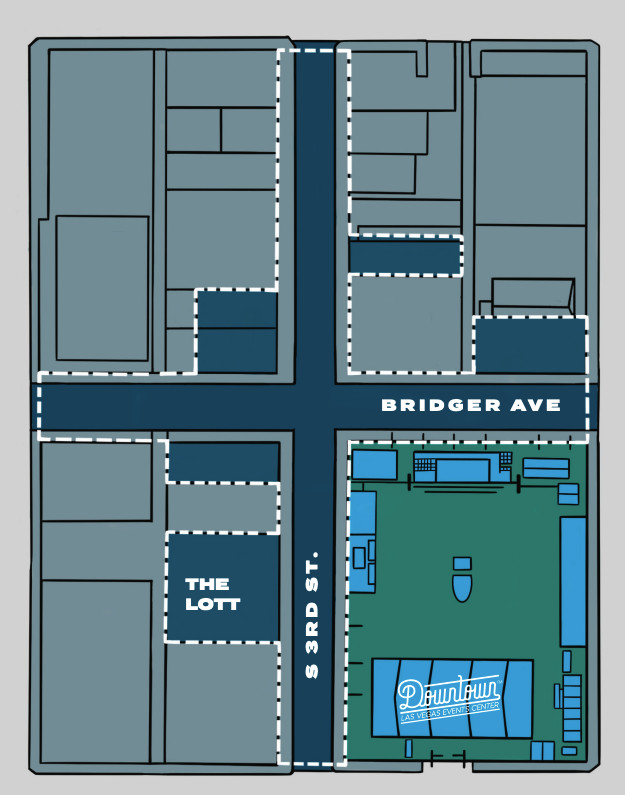 Our Event Services
FOOD AND BEVERAGE
FOOD AND BEVERAGE
Full Catering services are available
Full Bar services are available
Food Trucks
Food Vendors
Outdoor cooking
Action Cooking stations
PRODUCTION
PRODUCTION
Full-service event production is available
Staging/Rigging
Tables and chairs
Venue set-up and tear-down
If you can dream it, we can produce it
AUDIO/VISUAL
AUDIO/VISUAL
In house audio/visual management team
Sound Production
Lighting Production
Video/Camera Production
Experienced Staff
DESIGN/DECOR
DESIGN/DECOR
We can assist you with all your design and décor needs
Access to numerous partners for special décor needs
Let us know your vision, and we can make it happen
ENTERTAINMENT
ENTERTAINMENT
Need entertainment?  We can help!
Full entertainment and booking services available
Bands, DJs, comedians, and event performers
Ticketing services available
Let us know what you need, we will make it happen
BRANDING
BRANDING
Custom branding options available
Highlight your brand(s) throughout our venue
Signage and wraps
Video projection
Video production
TV Screens
PERMITTING
PERMITTING
Permitting services available (if needed)
Street closer permits
Special needs permits
Parking lot rental
POWER
POWER
Multiple 3 Phase 120/208 V Services (110A-200A-400A)
Multiple 3 Phase 480 V Services (200A-400A)
Multiple 1 Phase 12V 50A Connections
UNIQUE FEATURES
UNIQUE FEATURES
Fully plumbed and climate-controlled bathrooms
Easy access, pick-up and drop-off
Bus/VIP Parking
VIP Cabanas
Viewing Deck
Owner's Suite
Green Rooms
Production Rooms
Plan Your Event
At the Downtown Las Vegas Events Center, we host all types of events, including (but not limited to):



Corporate Events


Private Parties


Holiday Parties


Conventions and Trade Shows


Food, Wine, and Beer Events


Product Launches and Demos


Vendor Expos


EVENT BRANDING & MARKETING
Our team can assist with branding, marketing, and sponsorships to promote your event. We can also assist with creative assets to display graphics and signage across the venue.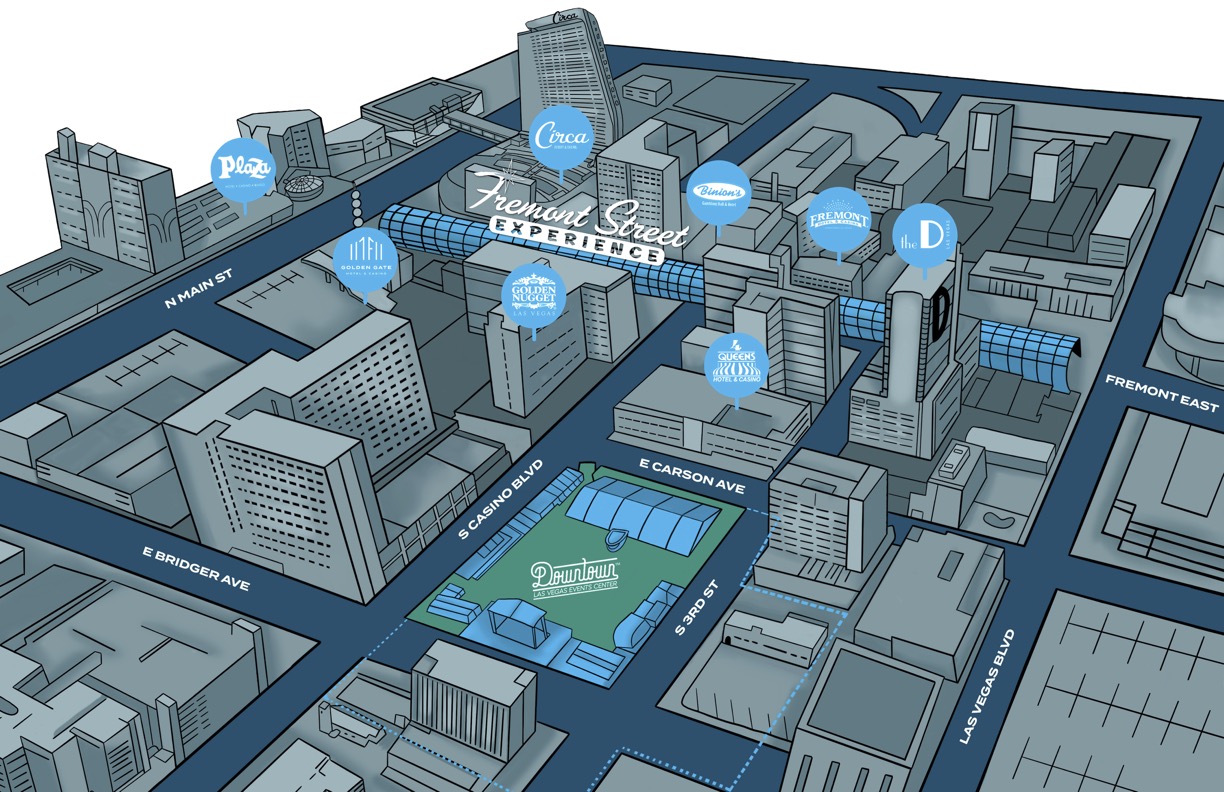 Event Inquiry Form
Our goal is to provide you with an unforgettable experience, which includes full-service event planning for your special event. Learn about the wide range of event planning services we offer to help make your event a success. If you have any other ideas, let us know your vision and we'll make it happen.
FREQUENTLY ASKED QUESTIONS
How do I schedule a site tour?

Please email [email protected] to request a site tour.

Do you have an in-house Production team?

Yes, we have an in-house production team that will take care of all of your audio/visual needs.


Do you have food and beverage services available?

Yes, we will handle all of your beverage needs in-house. We have multiple built in bars and can build custom bars as needed to fit your needs. For food, we have preferred catering companies that can build custom menus for your group. We can also utilize food vendors if preferred. We will help you coordinate this to assure it fits your event's needs.

Do you have bus drop-off areas and parking?

There are a variety of options available for guest drop-offs and parking. We can arrange for your group to be dropped off right in front of our venue, making it very convenient and easy for attendees to enter the venue. We can also arrange for bus and vehicle parking and/or staging for your group.

Is the tent space available to rent?

Our tent space is available to rent separately from the main venue or if your event requires more space, the entire venue including the tent can be rented out.

Do you have a green room for bands/artists?

Yes, our onsite green rooms are the perfect space to room artists and bands.